ALERTS
Residents will experience a water outage, possible low water pressure, and discolored water from ... [more...]
Residents will experience a water outage, possible low water pressure, and discolored water from ... [more...]
Residents will experience a water outage, possible low water pressure, and discolored water from ... [more...]
Close
Current Projects
Via Norte Waterline Replacement Project
The Via Norte water system improvement project will begin construction on April 2, 2018 and expected to be completed July 18, 2018. The contractor will be Morrow Enterprise. This project includes 5,670 linear feet (LF) of 8-inch waterline and related appurtenances on the following roadways: Via Norte (4,495 LF) and Picacho Hills Drive (1,175 LF) The project will also consist of 5 addtional pressure reducing valves for the system.
Radium Springs Rehab Project
The Radium Springs water system improvement project is currently finalizing the requirements from the funding agency and final design. The funding for the project is from United States Department of Agriculture (USDA). The project includes a new booster station, rehabilitation of both existing water storage tanks, over 50 new fire hydrants and approximately 5.3 miles of 8- and 6-inch water distribution and fill lines. The 5.3 miles of 6-inch and 8-inch water distribution and fill lines with related appurtenances will be installed on a few private easements and on the following roadways: De Beers Drive, Indian Trail, Frodo Place, Meador Road, Tel High Road, Fort Selden Road, Desert Edge Road, Blazing Trail Road, and Interstate 25.
Wastewater Treatment Plant Upgrades
The District 5 wastewater treatment plant (WWTP) is currently in the final design phase. The project includes conversion of the secondary treatment portion of the facility to an Aeromod Sequox activated sludge process, additional tertiary treatment using disk filter and disinfection, additional on-site effluent storage capacity, and addition of a solids dewatering press. The project includes design and construction of improvements to meet State of New Mexico discharge permit requirements.
Should you have any questions or concerns with regards to any of these project please contact Jennifer Horton at (575) 526-3491.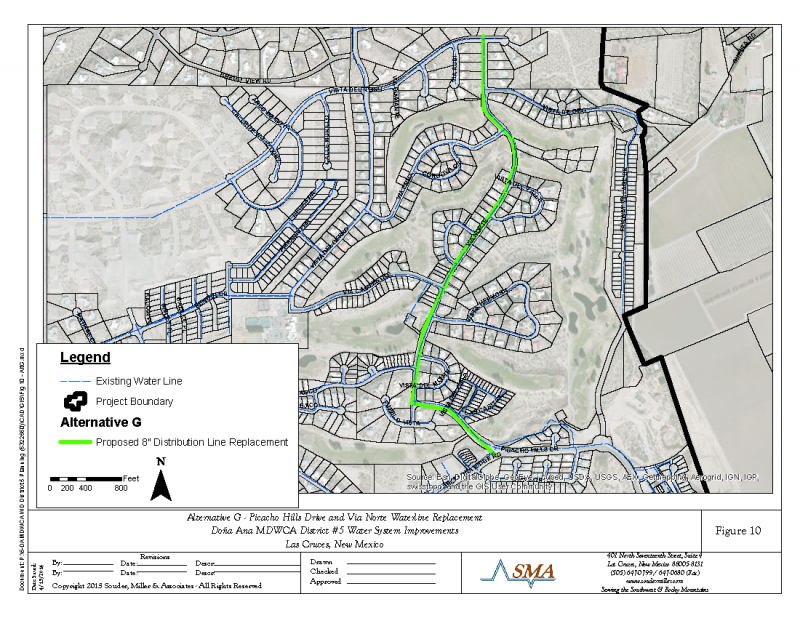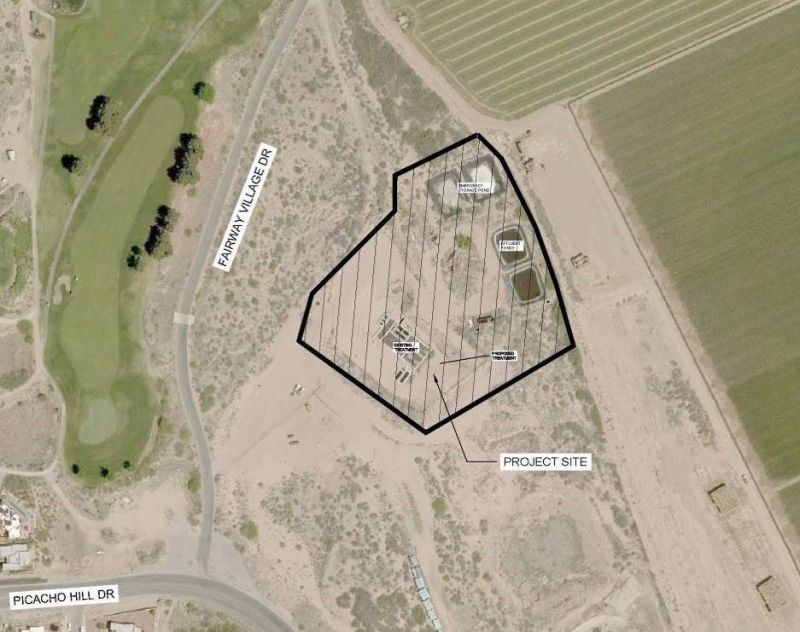 Contact Info
Jennifer Horton
Executive Director
PO Box 866, Dona Ana, NM 88032
(575) 526-3491
Email
Souder, Miller & Associates
3500 Sedona Hills Parkway Las Cruces, NM 88011
(575) 647-0799
Visit Website