Dona Ana Mutual Domestic Water Consumers Association
Committed to Our Customers
At Dona Ana Mutual Domestic Water Consumers Association, our vision is to be the champion in ensuring quality of life for a greater community by providing, protecting, and extending water and sanitation services through excellence in leadership. We are committed to providing quality water and sanitation services for members of our community.
Water Wisely
June 01, 2018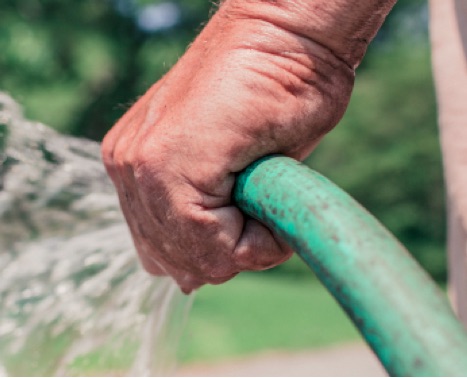 It is just as important to conserve water OUTSIDE your home as it is INSIDE your home. Lush green lawns, bright colorful flower gardens, bountiful vegetable harvests —these add beauty and enjoyment to your home. But grass and flowers and vegetables require water, and they can sometimes consume massive amounts of this precious natural resource. So how can you water wisely? How can you conserve water in your yard?